125 4mm Mixed Glass Pearl Beads.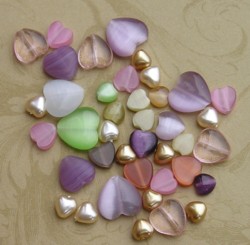 assorted heart beads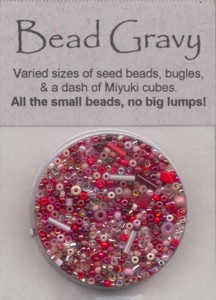 Varied sizes of seed beads, bugles, and a dash of Miyuki cubes.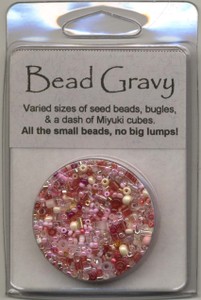 Pinks/Cream/Metallic. A mix of seed beads from 11/0 to 5/0 sizes from dark to light values, bugle beads & chiclet or niblet beads. Use to string into jewelry or stitch to needlework.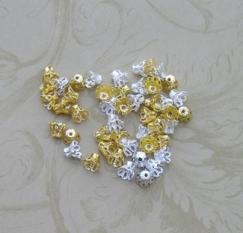 100 bead flower caps, 50 silver, 50 gold for bead size 6-9 mm.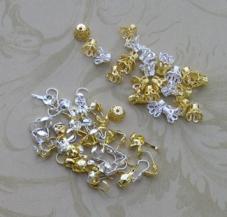 25 silver beading tips, 25 gold beading tips, 25 silver bead flower caps, and 25 gold flower caps.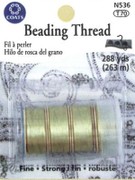 Blister pack includes four 72 yd bobbins of 100% continuous filament nylon thread.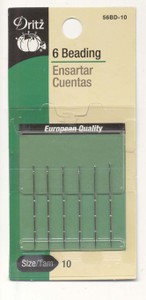 6ct. Short 1 1/4in, fine needles for embroidery with beads.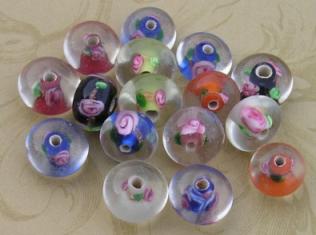 A mix of pink, green, orange, red, and black. Rose with leave is the pattern inside the beads.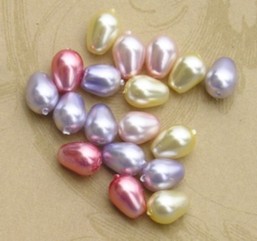 Great enhancement to you stitching and craft projects.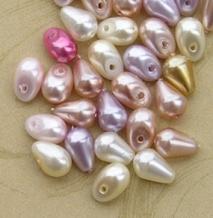 Great for enhancing your stitching and craft projects.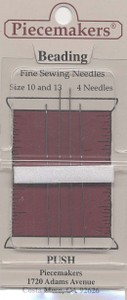 Clean eyes, sharp, easy to thread, sturdy and strong. For stringing jewelry beads, stringing and sewing beads on fabric.