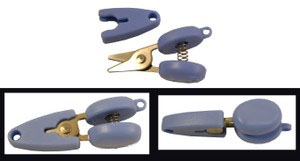 The color choices will be random, Blue, Red,Yellow, cream, black, Green and Orange. Great for on-the-go projects. Airplane safe. These scissors will attach to anything including cell phones.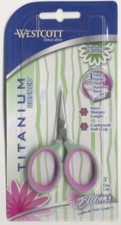 This scissor features precision ground titanium bonded blades that are 3 times harder than stainless steel and will stay sharper longer; finely tapered blades; contoured soft grip handles; and are corrosion resistant.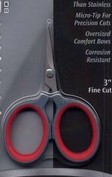 These scissors have a micro-tip for making precision cuts, and oversized bows for extra comfort. They are made of titanium bonded steel, which makes them 3 times harder than stainless steel; they are also corrosion resistant.