Use: Embroidery, cross stitch
Work the fabrics without damaging them thanks to the 5-ball needle sizes. Switch between warp and weft! Made in Germany!
This range of ballpoint needles comes in 2 diameters and 5 lengths for all your sewing work. The elongated eyes make them very popular needles for embroidery work.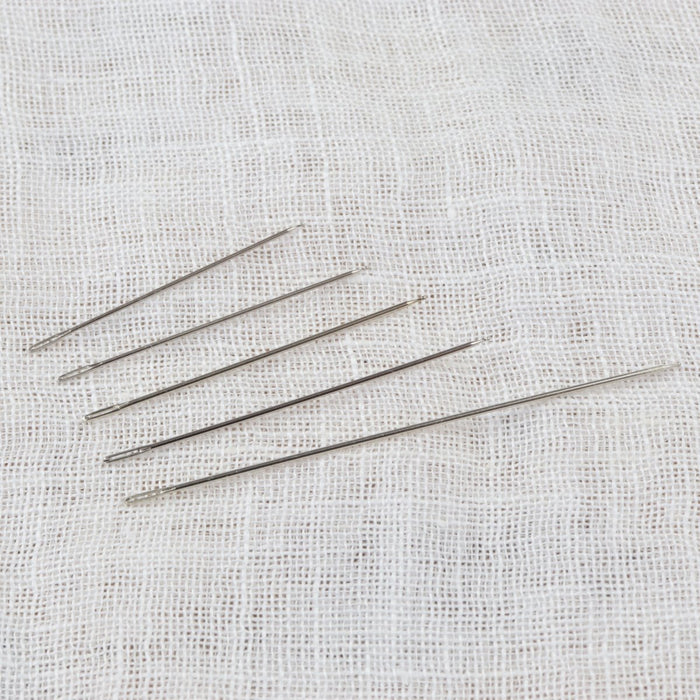 The 40 mm size is ideal for 5.5 and 6 Aida fabrics as well as 10-count cheesecloths.
Size 37 mm for Aïda 7 fabrics, linen, and cheesecloth. Please use this information from Bohin as a guideline for picking the best size of needle for you!
You May Like These Items