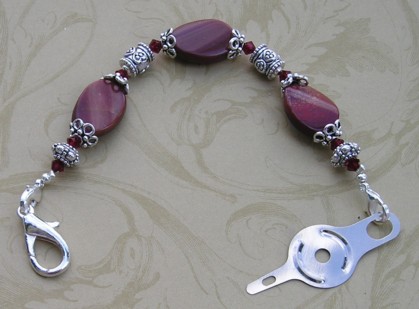 Swarovski Assorted Round Scissor Fob Special Price
(1)
The scissor fob is made with Swarovski Crystal, 4mm faceted bicone, and various metal spacers. The lobster claw is 21mm, and it comes with a needle threader. Colors are assorted and there is a very limited quantity
Feel free to request a color in the comments box and we will give it to you if we have it. The possible colors are green, pink, and red/brown.
Featured positive reviews:
Scissor Fob
09/11/2023
I bought the fob hoping even if I misplaced the scissors I would see the fob. It's just beautiful!
Thank you for the quick service!