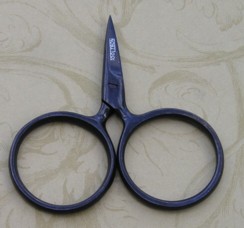 2 1/2 Mini Black Large Ring Scissors
(1)
Featured positive reviews:
Pleasant prompt service
10/22/2019
Mini scissors are so cute, perfect for the needle book I have nearly finished.

This is my second order from Anita Little Stitches, both times Anita had been so prompt and within 24 hours I get my tracking number. So needed when ordering from Australia. Thank you Anita.
Related Items: