Valdani Silk Floss



A fabulous fine silk, colorfast the shiniest stranded spun 100% silk on the market. Comes in 6 strands, one strand being about the same size as one strand of our stranded cotton. The difference between the silk and the cotton is the beautiful natural high sheen of the silk, which will last for generations and generations.The Valdani Luxury Silk Floss is a very strong silk, coming in a beautiful palette of subtle shaded colors, most beautiful in any embroidery or needlework project. HUGE yardage: 6-strands of 23 yards each ball. You can also view the silk collection selection at the Valdani Web Site here.

*Important Disclaimer : The pictures presented on this web site are provided for general color information and illustration purposes only. Because of the differences in computer monitors, printers, other hardware and software combinations, the depicted results are intended to be used as approximations of color and not as definitive representations, and should not be relied upon or used as such.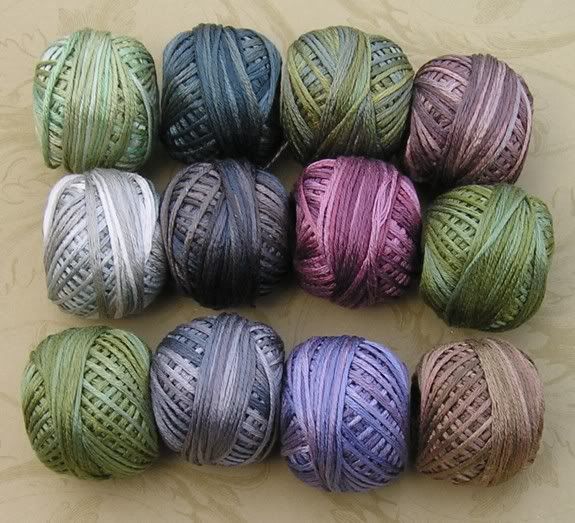 Due to lost small packages with oversea shipping, I no longer ship to oversea countries when the package weight less than 4oz.