Blackbird 2009 Stocking Series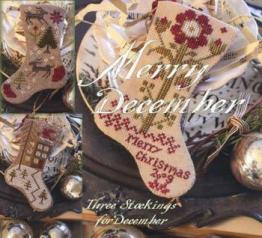 This chart pack includes 11 overdyed floss, 4 Crescent Colours Cotton, 2 Weeks Dye Works and 5 Gentle Art Sampler threads. Crescent colours Clay Pot, Pea Pod, Hickory Sticks, Ye Old Gold, Weeks Dye Works Lancaster Red, Bull Frog, Gentle Art Apple Cider, Tarnished Gold, Wood Trail, Picket Fence, and Toasted Barley 10.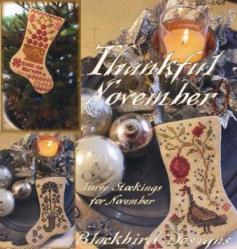 This chart pack has 11 overdyed floss, 3 Crescent Colours Cotton, 1 Weeks Dye Works and 7 Gentle Art Sampler threads. Crescent colours are Clay Pot, Pea Pot, Ye old Gold, Weeks dye Work is Lancaster Red and Gentle Art Sampler threads are Brethern Blue, Onxy, Maple Syrup, Cidermill Brown, Wood Trail, Toffee, and Grecian Gold.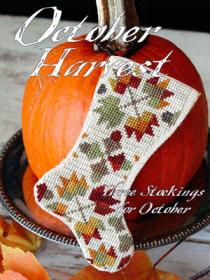 13 Gentle Art Sampler Threads are included. Gentle Art Apple Cider, Brethren Blue, Endive, Grecian Gold, Maple Syrup, Mulberry, Old Hickory, Old Red Paint, Parchment, Pumpkin Pie, Tarnished Gold, Weathered Barn and Wood Trail.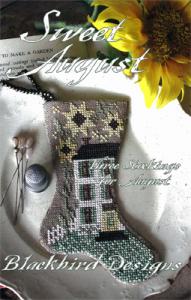 This thread pack includes 14 Crescent Colours Cocoa Bean, Hickory Sticks, Magnolia Blossom, Poblano Pepper, Snowball, Sunflower, Tomatillo, Weeping Willow, Pumpkin Harvest, Lobster Claw, Tangerine, Wisconsin Woods, Pixie Dust and Purple Aster.
Blackbird March of the Daffodils

1

Average rating: