DMC Needlework Threads Color Card
$9.50

It is a 10 pages that contain color pictures of DMC floss, pearl cotton, light effects, metallic pearl cotton, color variation floss, pearl cotton variations and santin floss. It is a great reference booklet that every stitcher should have.
Pincushion Finger (1 only)
$2.00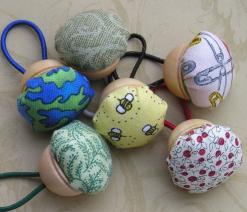 Natural Wood base, elastic strap. For Quilters and crafters. Fabrics feature calicos and small prints.
Fiskars Mini Fingertip Rotary Cutter

$9.50

On Sale! $8.75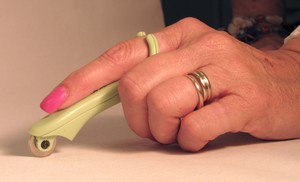 This tiny rotary blade glides smoothly wherever your finger is pointing. It easily cuts the thinnest & most delicate fabric or papers without skipping or tearing. Hold the cutter similar to how you hold a pencil. This item is disposable, blades cannot be replaced.
Dritz Invisible thread
$2.15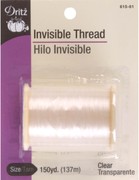 a great finishing tool for Quilting, Craft, and Home Decor. 150 yards.
Dritz Stitch Witchery 5/8in x 20yds

$2.90

On Sale! $2.45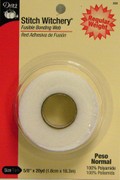 100% Polyamide. Fusible bonding web for hems, trims and belts.
8 1/2" X 12" Reversible Self Healing Cutting Mat

$7.25

On Sale! $6.00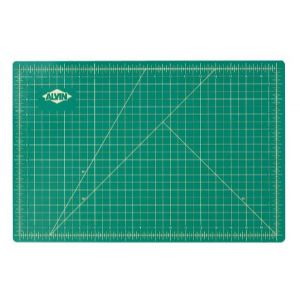 Designed for rotary blades and utility blades, reversible, both sides have the same high quality, extra durable and extra thick (3mm).
Bohin 91473 Chalk Mechanical Pencil .9mm White

$11.50

On Sale! $10.75

A best selling product of Bohin. Water soluble, can be washed out or erased with any fabric eraser. A must have for quilters.(5 chalk refills are included).
Bohin 91478 Mechanical Pencil Refill (White)

$7.25

On Sale! $6.90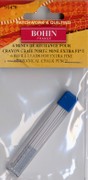 Bohin 91475 Mechanical Pencil Refill (Grey)

$7.25

On Sale! $6.95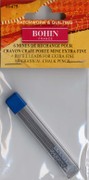 Bohin 91477 Mechanical Pencil Refill (Green)

$7.25

On Sale! $6.90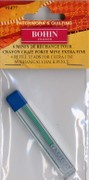 Bohin 91476 Mechanical Pencil Refill (Yellow)

$7.25

On Sale! $6.95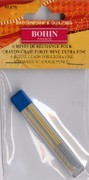 Bohin 91493 Chalk Pencil with sharper and Extra Chalk

$15.00

On Sale! $14.25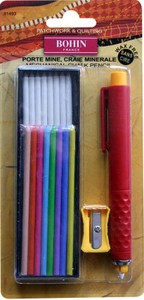 Set includes 8 white & 8 assorted colors of chalk with sharpener.
Bohin 91483 Refill for Chalk Pencil

$9.75

On Sale! $9.25

Includes 8 white & 8 assorted colors of chalk.
Mixed Pastel Vertical Drop Beads 7/5mm (50)
$5.65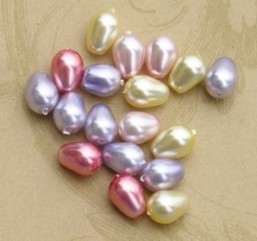 Great enhancement to you stitching and craft projects.
Mixed Tear Drop and Vertical Drop Beads 6/4mm (50)
$5.25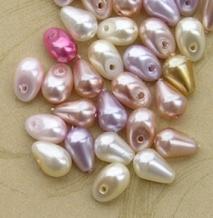 Great for enhancing your stitching and craft projects.
Bead Flower Caps (100)
$4.00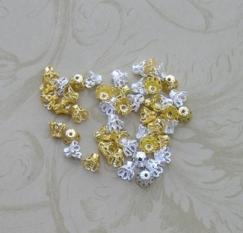 100 bead flower caps, 50 silver, 50 gold for bead size 6-9 mm.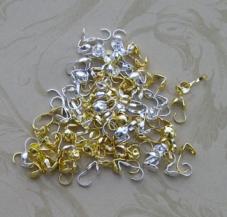 100 bead tips are included, 50 gold and 50 silver colors.Bead tip is used for attaching to your favorite choice of closure. To start and end a beading project.
Bead tips and bead flower caps (100)
$3.50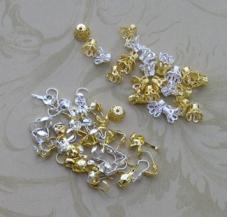 25 silver beading tips, 25 gold beading tips, 25 silver bead flower caps, and 25 gold flower caps.
3mm Corrugated Spacer Gold and Silver (100)
$1.95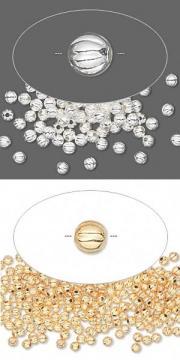 1003mm corrugated spacers, 50 gold and 50 silver. These are quality spacers.
Crop A Dile Eyelet Maker
$27.99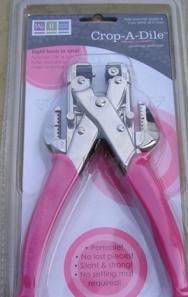 Eight tools in one. 1/8" and 3/16" holes and set eyelets, snaps and more.This item is very heavy. I will send this using the International Flat Rate. Please email me for details. With the international flat rate, you may take advantage of the postage features to order things are expensive to mail like fabric and magazines.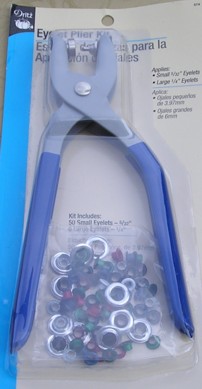 Tool for eyelet 5/32" and 1/4". 50 5/32" eyelets and 6 1/4" eyelets are included.