Thread Heaven Thread Conditioner

$4.00

On Sale! $3.50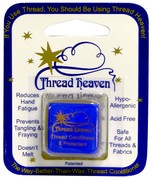 Acid Free. Non-Toxic. Washer/Dryer Safe. Can be ironed. Protects thread against UV rays, mold, and mildew. A great conditioner for filament and threads.
John James 30 Curved Tapestry Needles (3)

$2.90

On Sale! $2.55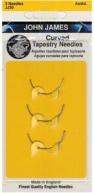 John James curved tapesty needles in 3 different sizes for finishing, sizes are 20, 22, 24.